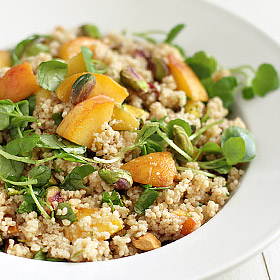 Looking for a different kind of lunch? Try this vegan couscous salad, good warm or cold.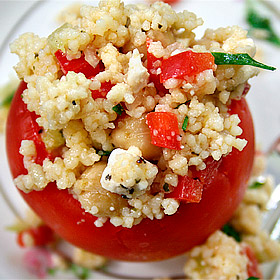 A fresh summer salad with couscous, tomatoes, chickpeas, red bell pepper, onion, cucumber and feta.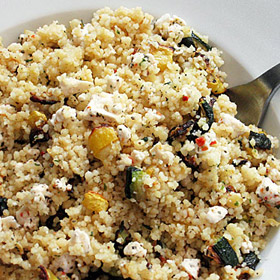 A versatile salad you can eat on its own, stuff into a tomato or serve as a side dish.