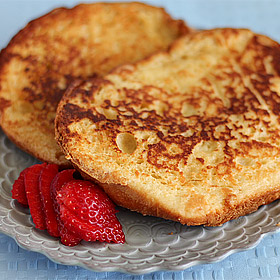 What do you get when you mistake a bottle of rum for Mrs. Butterworth's? Sally Draper's fully-awesome French toast.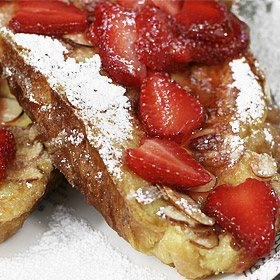 Brioche soaked in Grand Marnier, dipped in almonds and topped with strawberries and powered sugar. Perfect for a big boozy breakfast or a decadent dessert.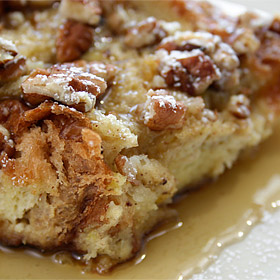 You could save this recipe for a weekend or holiday, but why? Sweet goodness, it'll surprise you.