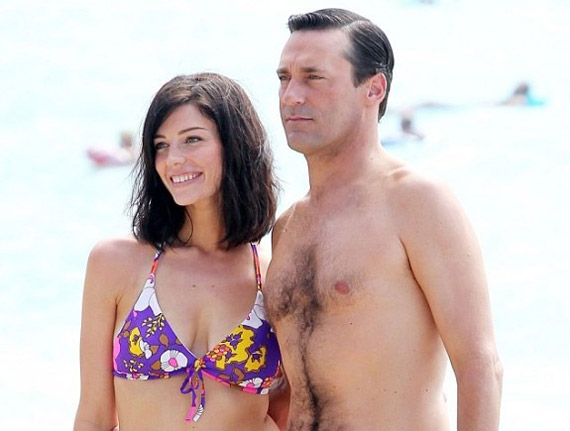 "You can have more fun with a flower behind your ear, a sparerib in one hand, and a drink in the other than you ever will all swathed in damask, sterling and cut crystal." – Trader Vic
Party people, it's time for another Mad Men season premiere menu, and this year, we're going tiki.
After last year's steakhouse dinner at home, I was ready to do something completely different. Then word got out that the Mad Men crew was filming in Hawaii. So I whipped out my 1967 edition of "Betty Crocker's Hostess Cookbook"
to see if it contained any recipes that were even remotely Hawaiian, and it wound up being chock full of tropical abominations: Coconut Ham Slice, Paradise Chicken Salad in a Pineapple Boat, Hawaiian Pancakes with Aloha Cream Topper. There was even a full-blown "Polynesian Picnic" menu, not to mention all the photos of pineapple centerpieces – skewered, hollowed and spray-painted gold.
I don't know what pineapples did to everyone in the '50s, but in the '60s, they were PUNISHED.
Then I remembered Roger and Jane Sterling having dinner at Trader Vic's last season. Trader Vic (Victor Bergeron) was a founding father of tiki cuisine. You know how Voltron (the super-robot) was formed by combining five space vehicles? Tiki food is a combination of powerful island cuisines – mainly Polynesian (especially Hawaiian), Chinese and sometimes Caribbean – that have been Americanized for flavor and familiarity. Think crab rangoon with cream cheese, rum cocktails with tropical fruit garnishes, deep-fried pupu platters and Chinese-style barbecued spareribs.
Authentic? No.
Fun? YES.
So, to celebrate the premiere of Mad Men season six, here are some ideas for a Mad Men-themed tiki menu:
Drinks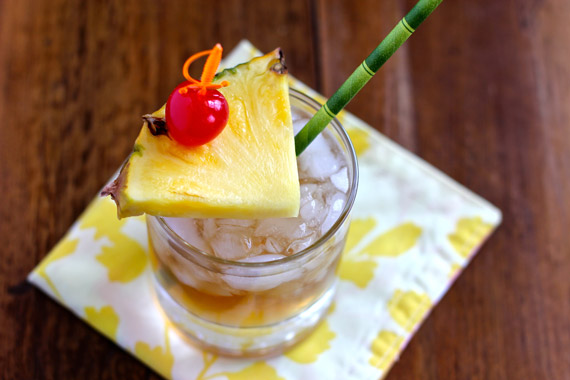 Mai Tai (shown above). The classic tiki drink.
Blue Hawaiian. Joan made this cocktail in season 4 for a Hawaiian-themed breakfast with Greg, but if you check out the photos that have leaked from the set, you'll see Megan rocking the big blue on the beach with Don.
Shirley Temple. Remember Sally sipping her Shirley Temple at Don's awards dinner? Bring this girl some extra cherries. She's seen too much.
Main Courses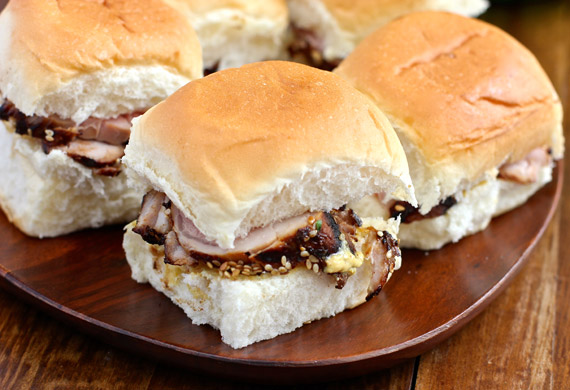 Sides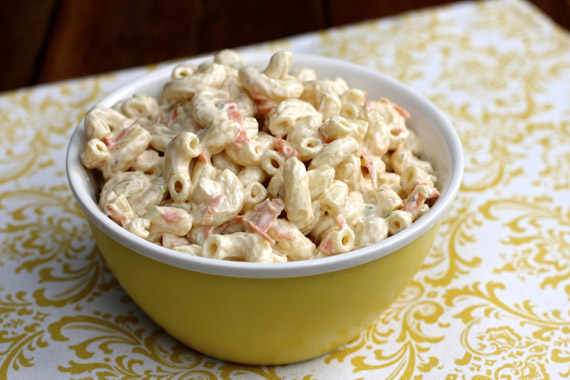 Desserts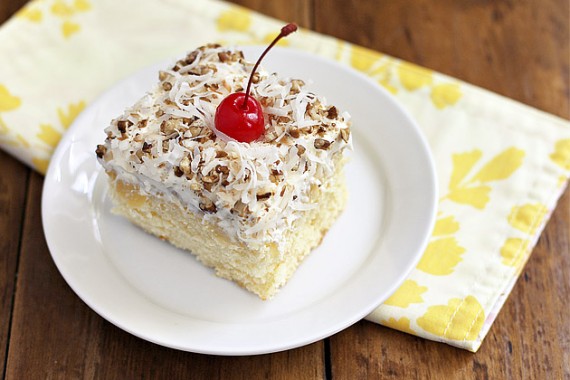 Past 'Mad Men' Menus 
Mad Men premieres at 8 p.m. CST, Sunday, April 7, on AMC. 
[ad name="space"]