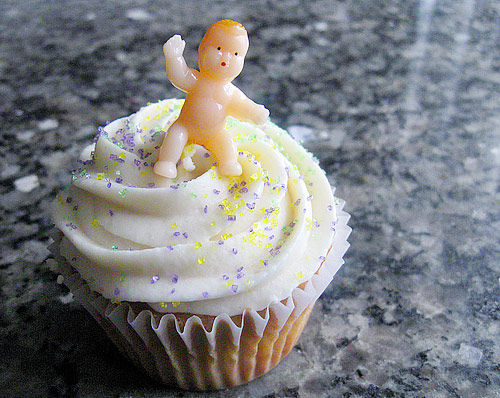 "You have to blog about the King Cakes. Everyone loves a disaster." – Mama
So, last week was not a good baking week. It was the Week of Five Exploding King Cakes.
It started when a few friends asked if I'd make them some King Cakes for Mardi Gras. Sure! No problem! I mixed the brioche dough, let it rise and beat it down for a few hours and tucked it gently into the fridge for a lovely night's sleep. The next morning, I rolled out the dough, let it rest, filled it, shaped it, rested it again and baked it.
Oh. The HORROR.
Cake No. 1 exploded. Detonated. Went Ka-Blamo.
OK, that was my first attempt. No problems, my babies! I shook it off and started the brioche for the next batch of cakes. This batch would work.
Cake No. 2 rose so high, it burned onto the roof of the oven. Then Cake No. 3 cracked open,  like a turtle that had just gotten run over.
Time to switch recipes.
I found an authentic-looking one on a Mardi Gras website, and I was ready to start over.
After the dough had sat overnight, and I had filled and shaped it, I noticed the recipe said to cut "deep vents" into the cake. THAT was the secret! I cut the vents, let the cake rest and slid it into the oven. Thirty minutes later, I had cream cheese and strawberry jam EVERYWHERE BUT INSIDE the cake.
And Cake No. 5? It looked like an oversized Cheerio drenched in lemony radioactive snot. To make matters worse, I was trying to slide it from the Silpat into the trash bag, and I DROPPED IT.
[INSERT MASSIVE PROFANITY HERE.]
I had FAILED. Failed like a failing failure. And now it was time to call my friends and ADMIT THE FAILURE.
On the bright side, I realized I didn't have to make another freaking King Cake. Not then. Not ever. And Henry the Wonderdog was TOTALLY taking care of that radioactive lemon problem. Go, Dog, Go!
To celebrate, I made myself some Brown Sugar Cupcakes with Brown Sugar Cream Cheese Frosting. The cupcakes are Martha's (I just subbed cake flour for all-purpose); the frosting is Joy's (perfect just the way it is). And, let's cut the fancy talk, they are YUMMY. Perfect for rebooting your baking mojo. Laissez les bons temps rouler.
Brown Sugar Cupcakes

Adapted from MarthaStewart.com

Makes 29

3 cups sifted all-purpose flour
2 teaspoons baking powder
1/2 teaspoon salt
8 ounces (2 sticks) unsalted butter, softened
2 1/4 cups packed light brown sugar
4 large eggs, room temperature
3/4 cup buttermilk

Preheat oven to 325 degrees F.

Line standard muffin tins with paper liners. Whisk dry ingredients in a large bowl. Cream butter and sugar with a mixer until light and fluffy. Add eggs, 1 at a time, beating after each addition.

Reduce speed to low. Add dry ingredients to butter mixture in 3 additions, alternating with buttermilk and ending with dry. Scrape sides of bowl. Divide batter among muffin cups, filling each 3/4 full.

Bake cupcakes until testers inserted into centers come out clean, about 25 minutes. Let cool in tins on wire racks. Cupcakes will keep, covered, for up to 3 days.
Brown Sugar Cream Cheese Frosting

Adapted from JoyTheBaker.com


1 1/2 cups butter, room temperature
8 oz cream cheese, room temperature
1/4 cup light brown sugar, packed
1 teaspoon vanilla extract
Pinch of salt
4-6 cups powdered sugar
2-4 tablespoons milk

Cream the cream cheese in an electric mixer on medium for 1 minute. Scrape down the bowl and add the butter, beating for 1-2 minutes, or until incorporated. (Be sure that the two are at room temperature. Cold cream cheese or butter can make your frosting lumpy.)
Add the brown sugar, vanilla extract, and salt, and beat until incorporated.
Reduce the mixer's speed to low, and add 2 cups of powdered sugar. Slowly add more sugar alternately with the milk until you reach your desired consistency.
[ad name="space"]