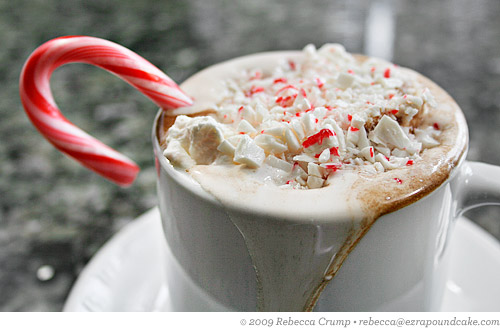 Oh, look! It's that Candy Manor Peppermint Hot Chocolate I made last year. The one topped with a big dollop of peppermint-infused whipped cream that I would eat with a spoon if no one was looking.
And if the hot chocolate is here, you know what else is.
Snow!
I know, some of you are probably sick of the stuff (say, the population of Wisconsin), but here in Nashville, a Snow Day means big fun. Rushing outside to have snowball fights. Rushing inside to get cozy and warm. Making twiggy, grassy snowmen with the half-inch of snow on the ground. Yes!
It also means Snow Day food. Hot chocolate, breakfasts with lots of cinnamon, snacks, soups, and baked pasta. Here are some of my favorite Snow Day foods. You probably have the ingredients for most of them right now.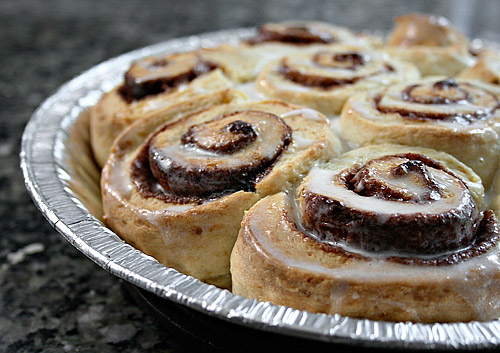 Quick Cinnamon Biscuits. Oh, yes. You get the cinnamon roll experience without having to deal with yeast or wait around for hours. Instant gratification! We love it!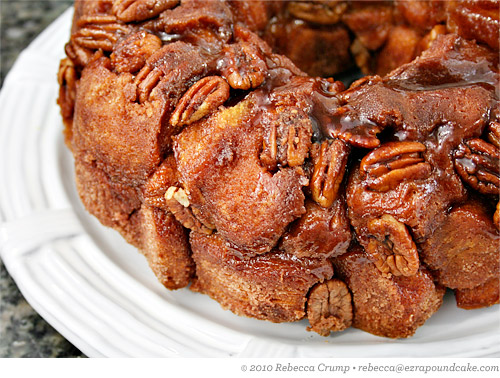 My mom's Monkey Bread. Think Caligula meets canned biscuits. Biscuits bathed in butter, rolled in cinnamon sugar, and baked until they're crunchy on the outside, soft on the inside. It's ridiculous and ridiculously good.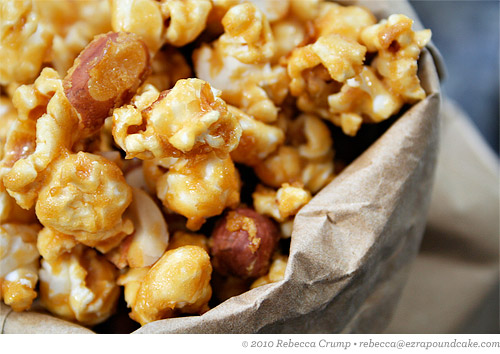 Caramel Peanut Popcorn, the Official Snack of Indoor Snuggling. Crunch away while you're watching Christmas movies, playing games or finishing your online Christmas shopping. (This is also a fun snack to take to holiday parties. If you don't have time to make paper cones, use some dollar-store party hats!)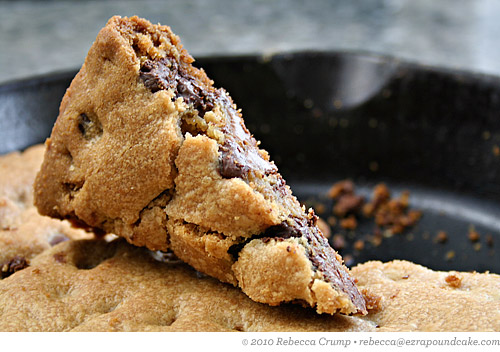 Who doesn't love a Snow-Day Skillet Cookie? Chocolate chip cookie dough pressed into a cast-iron skillet and baked until it's crisp around the edges and ooey-gooey in the middle. Always a good idea.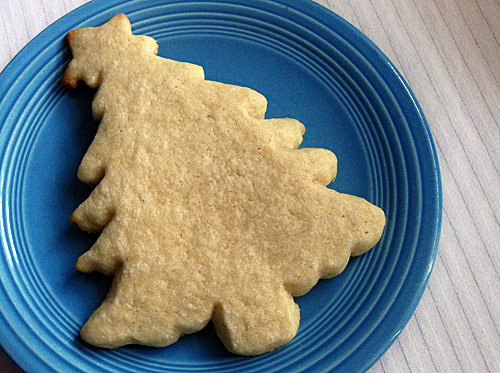 Wouldn't this also be a great day for making Sugar Cookies? These get puffy, so your shapes don't stay boringly perfect. They take on personalities of their own. Sweet and buttery. No frostings or glazes required.
If you love gooey chocolaty things, you need Hot Fudge Pudding Cake in your life. Seriously, it couldn't be easier. Just stir it, bake it, and eat it.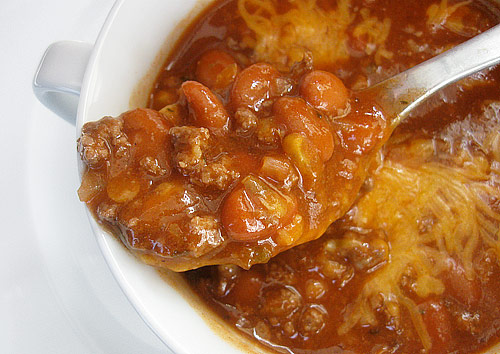 I should say here that Snow Days aren't about sugar comas. You've got to have some real food.
For most people, that means chili.
I love Beef, Bean and Corn Chili, because you can make a huge pot in about 30 minutes and feel good about it, since the secret ingredient is … V-8® juice! The chili doesn't taste like V-8®, but it benefits from all of the spices that are already mixed and mellowed in the juice. Plus, you're getting extra vegetable servings from your chili. Our secret.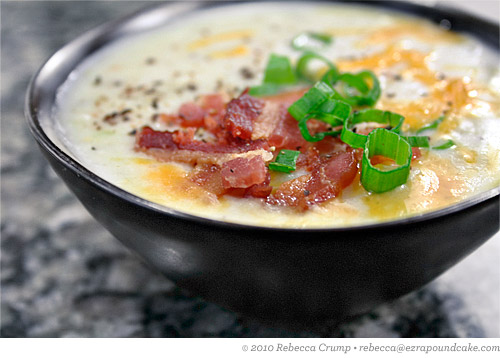 I'm also a huge fan of Light Loaded Potato Soup. A big bowl of warm creamy potato goodness topped with bacon, cheddar and sliced green onions. Packed with flavor but totally guilt-free. This can be our secret, too.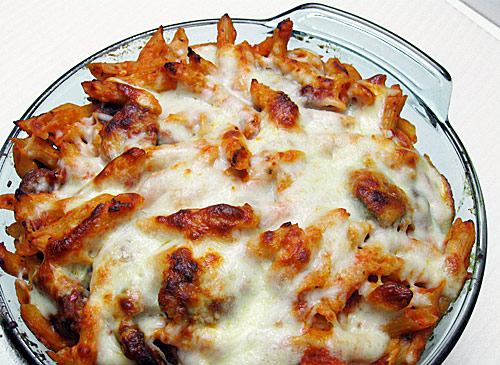 But if you don't mind a little guilt, baked pasta is where it's at. You can make it by combining your favorite pasta and sauce in a baking dish, adding a few handfuls of cheese, and baking it at 400 degrees F for about 30 minutes. My favorite variation is this Baked Ziti with Italian Sausage. Melted cheese. Spicy sausage. Pasta you could sink into and take a bath in. A dirty pasta bath.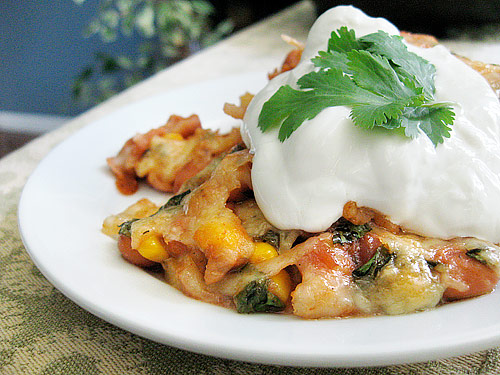 Mmm, Instant Tamale Pie. Beans. Corn. Cheddar. Salsa. If you can't get your hands on any polenta, make some cheese grits, pour them into a greased 9 by 13-inch baking dish, and chill them for about an hour. Then use a biscuit cutter to cut the grits into rounds. Or just cut them into squares and toss them in the skillet.
Vegetarians might be on to something.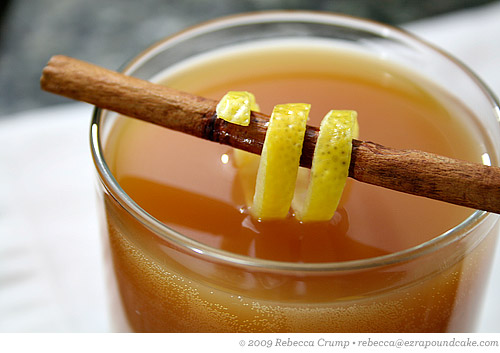 How do you end a Snow Day?
With something warm. And preferably boozy. Like a Southern Comfort Barn Burner. Warm apple cider, SoCo, a cinnamon stick and a lemon peel. Because nothing counterbalances V-8® like Southern Comfort.
We strive for harmony.
So, let's get ready for your next Snow Day with a "Something To Keep You Warm" Giveaway!
The Prize:
Daybreak Farms, a gourmet marshmallow shop, and Sugarbaker's Cookie Co., are offering one lucky winner a $75 gift pack that includes:
•6 bags of gourmet marshmallows (one of each of the following flavors: Madagascar Vanilla Bean, Chocolate-Covered Cherry, Chocolate Overload, Marbled Mint, Mexican Hot Chocolate and Rocky Road) from Daybreak Farms
•6 snowflake cookies from Sugarbaker's Cookie Co.
•6 cranberry-oatmeal dunkers
•6 Bellagio Gourmet Hot Cocoa mixes (two of each of the following flavors: Caramel Praline, Chocolate Truffle and White Chocolate)
To Enter:
Visit Daybreak Farms' menu of marshmallows, and name your favorite flavor in the Comments section of this post!
Karen Day, of Daybreak, sent me several bags of their gourmet marshmallows, and they're as good as they look! Karen's husband (and Daybreak Farms partner) Everette is an executive chef, and many of the marshmallows are created using organic ingredients. Most are gluten-free, and the ones I received were also corn syrup-free. Gingerbread? Yes. Mexican Hot Chocolate? Oh, baby. 

Here are the rules:
1. One entry per person.
2. Enter by 10 a.m. CST on Monday, Dec. 20. The winner will be announced on Tuesday, Dec. 21 – the first official day of winter!
3. The winner will be chosen randomly using Random.org.
Good luck, and stay warm!
[ad name="space"]